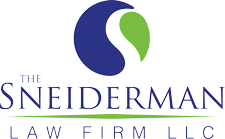 With more than a half century of legal experience between them, business lawyer Steve Sneiderman and family law attorney Lisa Sneiderman founded The Sneiderman Law Firm LLC to bring personalized, affordable legal services to clients throughout Northeast Ohio.
Partners in business and in marriage, the two attorneys work individually or together to meet their clients' needs. Steve Sneiderman offers a full range of business law services, as detailed throughout this site, while Lisa Sneiderman assists her clients with divorce and custody issues.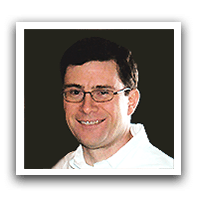 Steven H. Sneiderman has been practicing business and transactional law in Cleveland, Ohio, for almost 30 years.
He spent many of those years as a partner at Hahn Loeser & Parks LLP, where he maintained a broad-based practice in general corporate law, with a primary focus on mergers, acquisitions, and related debt and equity financing for businesses of all sizes.
He also has significant securities law experience, such as public and private offerings, periodic reporting, disclosure and compliance issues, and special transactions. As a partner in The Sneiderman Law Firm LLC, he makes his extensive large-firm experience accessible to companies like yours.
Steve graduated from The Ohio State University College of Law with honors in 1991 and was admitted to the Ohio bar the same year. While at OSU, he served as articles editor for the Ohio State Law Journal. Steve also holds a bachelor of science degree in business (accounting) with high distinction from Indiana University.
Throughout Steve's legal career, he has earned many honors, including:
AV® Preeminent Rated, Martindale-Hubbell
Listed in Cleveland's Top Rated Lawyers 2012-2014
"Ohio Rising Stars," Ohio Super Lawyers, 2005 and 2006
Achievement Centers for Children: Board of Directors (2005-2011)
Chair, Corporate & Business Law Section of Cleveland Metropolitan Bar Association (2003)
Contributor to Crain's Cleveland Business Dealmaker blog
He is also the author of the e-book "Preparing for the Sale (Lessons Learned Along the Way)", ExecSense Publishing, 2012.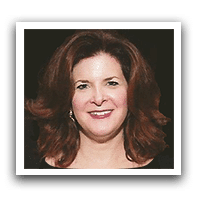 Lisa Sneiderman has always known that she wanted to practice family law in her hometown of Cleveland, Ohio. Her path began at Beachwood High School, followed by The Ohio State University, where she majored in psychology. She earned her law degree at Case Western Reserve University, where she had her first opportunity to represent family law clients in the Milton A. Kramer Law School Clinic.
Lisa gained invaluable experience in her first appointment after law school as a law clerk to the judges in the Legal Department of the Cuyahoga County Domestic Relations Court. After three years she joined the downtown Cleveland law firm of Reid, Marshall and Wargo as a family law associate. From there she opened her own firm, which she has operated as a sole practitioner for almost a decade, practicing exclusively in the field of domestic relations. Today, she and her husband, Steve, are founding members of The Sneiderman Law Firm LLC.
A member of the Ohio State Bar Association, Lisa practices in Cuyahoga, Lake, Summit, Medina, Lorain, and Portage counties, handling divorce, dissolution, legal separation, contested custody cases, and post-decree issues. She also enjoys using her special training as a collaborative divorce attorney and is passionate about issues concerning divorce and the special needs child.
Learn more at sneidermandivorcelaw.com.
Why Choose Steve Sneiderman?
Six reasons why he's the smart choice for Northeast Ohio businesses
Superb reputation
Steve Sneiderman earned his place among the best business lawyers in Northeast Ohio while affiliated with top Cleveland firms. His many honors include being listed in Cleveland's Top Rated Lawyers from 2012 to 2014 and AV® Preeminent™ Rated (Martindale-Hubbell).
Recommendations from loyal clients
Steve's satisfied clients are the best measure of his success. They continually recommend him to others based on their positive experiences.
Big-firm experience
Before founding The Sneiderman Law Firm LLC, Steve was a partner at Hahn Loeser & Parks LLP, where he maintained a broad-based practice in general corporate law. He began his career as an associate at Benesch, Friedlander, Coplan & Aronoff.
Personal attention
Steve gives each of his clients the personal attention they deserve, bringing his experience and skills to every issue and transaction. He never delegates your work to less-experienced junior lawyers.
Alternative fee structures
For companies that want cost certainty, Steve offers business law services with fee structures other than the hourly rate. Fixed fees, retainers, and capped fees are among the creative solutions he uses to meet clients' budgets.
No committee approval
In large firms, entire committees are often needed to make decisions about client relations—and that costs you time. With no committees to slow the process down, Steve will resolve your situation (fixed fee or otherwise) in a timely, efficient manner.
Steve and I worked together on dozens of deals over the course of 15-plus years. Steve's knowledge, including his understanding of the company, his practical approach, accessibility and his fairness/attention to controlling fees made him our go-to attorney. I was always confident that Steve paid attention to the details yet kept the big picture in mind. I highly recommend Steve.
Steve Sneiderman has been my attorney for almost 18 years. He has counseled me on buying a business, selling several businesses, starting several businesses, as well as contracts of all shapes and sizes. When it comes to business, I don't sign a document until he approves it. In a life-changing negotiation, when emotions run high, Steve has the innate ability to make complete sense of the chaos, usually in a few well-articulated bullet points. I have been fortunate to always have him on my side.
Referring another professional to one's own client is something never done lightly. I have frequently referred Steve Sneiderman, without qualms, to my family business clients and to companies on whose boards I serve. His professional skills are top-notch and, just as important, his listening, understanding, and persuasion abilities are superb.
Working with Steve gave me confidence that I was actually going to close a deal that faltered for 8 years before Steve's personal involvement. He made this possible with his brilliant knowledge of the law, accompanied by his compassion and diplomacy. At every step of the way Steve provided guidance and sage advice. He prepared me for the challenging decisions that needed to be made by educating me on all the possible alternatives. I truly believe he brings a skill set and special abilities including strong communication and realistic negotiation that not many other attorneys possess. As a strategist and trusted advisor, there is nobody better than Steve Sneiderman.
Steve Sneiderman has been representing our company for over 8 years. In that time he has become a valuable asset for our company. We depend on him in many facets of our business, and he never fails to impress. We have relied on his talents in tasks including company operations, ESOP transactions, acquisitions, and expansion opportunities. We would have no hesitation in recommending him; he is a true professional.