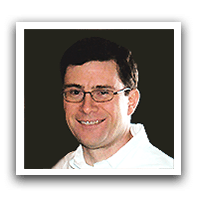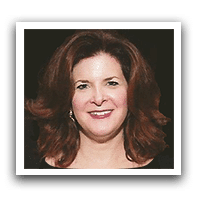 With more than a half century of legal experience between them, business lawyer Steve Sneiderman and family law attorney Lisa Sneiderman founded The Sneiderman Law Firm LLC to bring personalized, affordable legal services to clients throughout Northeast Ohio.
Partners in business and in marriage, the two attorneys work individually or together to meet their clients' needs. Steve Sneiderman offers a full range of business law services, as detailed throughout this site, while Lisa Sneiderman assists her clients with divorce and custody issues.
Learn more about the Family Law practice of Lisa Sneiderman HERE.
Steve Sneiderman has been my attorney for almost 18 years. He has counseled me on buying a business, selling several businesses, starting several businesses, as well as contracts of all shapes and sizes. When it comes to business, I don't sign a document until he approves it. In a life-changing negotiation, when emotions run high, Steve has the innate ability to make complete sense of the chaos, usually in a few well-articulated bullet points. I have been fortunate to always have him on my side.
Steve and I worked together on dozens of deals over the course of 15-plus years. Steve's knowledge, including his understanding of the company, his practical approach, accessibility and his fairness/attention to controlling fees made him our go-to attorney. I was always confident that Steve paid attention to the details yet kept the big picture in mind. I highly recommend Steve.
Working with Steve gave me confidence that I was actually going to close a deal that faltered for 8 years before Steve's personal involvement. He made this possible with his brilliant knowledge of the law, accompanied by his compassion and diplomacy. At every step of the way Steve provided guidance and sage advice. He prepared me for the challenging decisions that needed to be made by educating me on all the possible alternatives. I truly believe he brings a skill set and special abilities including strong communication and realistic negotiation that not many other attorneys possess. As a strategist and trusted advisor, there is nobody better than Steve Sneiderman.
Referring another professional to one's own client is something never done lightly. I have frequently referred Steve Sneiderman, without qualms, to my family business clients and to companies on whose boards I serve. His professional skills are top-notch and, just as important, his listening, understanding, and persuasion abilities are superb.
Steve Sneiderman has been representing our company for over 8 years. In that time he has become a valuable asset for our company. We depend on him in many facets of our business, and he never fails to impress. We have relied on his talents in tasks including company operations, ESOP transactions, acquisitions, and expansion opportunities. We would have no hesitation in recommending him; he is a true professional.
Cody Vance
Brace yourself. A lawyer is about to give you an unqualified, unequivocal statement. Someday, you will die. Hopefully that won't be for a long, long time, but human mortality is inescapable. Since businesses consists of [...]
Cody Vance
In the mergers and acquisitions world, retrade is an ugly word. It refers to any unanticipated adverse modification to the previously agreed to terms and conditions of a transaction, most frequently in the purchase price. [...]
Cody Vance
During one of my favorite deals ever, we reached that familiar point where there was a hole in the financing. The PE fund would only contribute so much equity and the senior secured lender would [...]